Like the true geeks we are, we collect things like original and signed art, autographed photos, plus other amazing items. We're putting it all up for auction, with all proceeds benefiting our parent organization, Pop Culture Classroom.
Just to sweeten the pot, we are offering free snacks from our sponsors Illegal Pete's and one free drink (alcoholic or non-alcoholic) from Breckenridge Brewery.
PRIZES: Also, because we are just nice guys, we are giving away (2) 3-day passes to the 2016 Denver Comic Con and (6) single day passes in a raffle.
MORE PRIZES: Our Community Partners Denver Print Company, The AVS, Rockies and others will also be present for prize giveaways.
AND SURPRISES: We will be debuting new Denver Comic Con merchandise, gear and more!
Everyone who has RSVP'ed and registered when you arrive will be automatically included in all the auction and winning prizes fun.  But you got to be present to win! Sweet eh?  Go ahead and RSVP here so we know how many of our awesome PCC/DCC faithful folk we will be expecting.
Thanks to our DCC'16 sponsors Breckenridge Brewery and Illegal Pete's for making this possible!"
---
Here are some of the geek treats we'll have up for auction with more to be added soon.
(1) Star Wars "Storm Trooper" Colorado Mammoth Jersey

Signed by the 2014 team

Black and White
Framed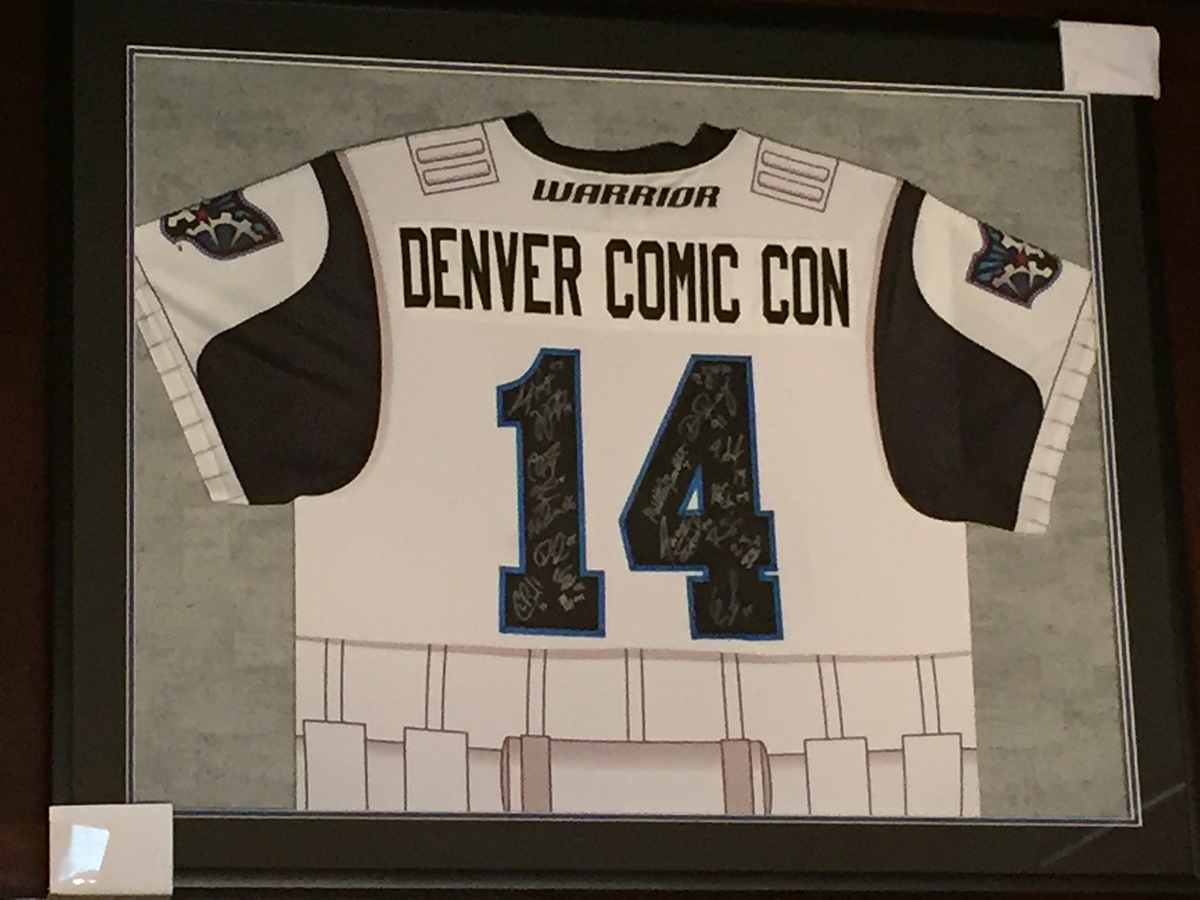 (1) Star Wars "Rebels" Colorado Mammoth Jersey
Signed by the 2014 team
Orange and White
Framed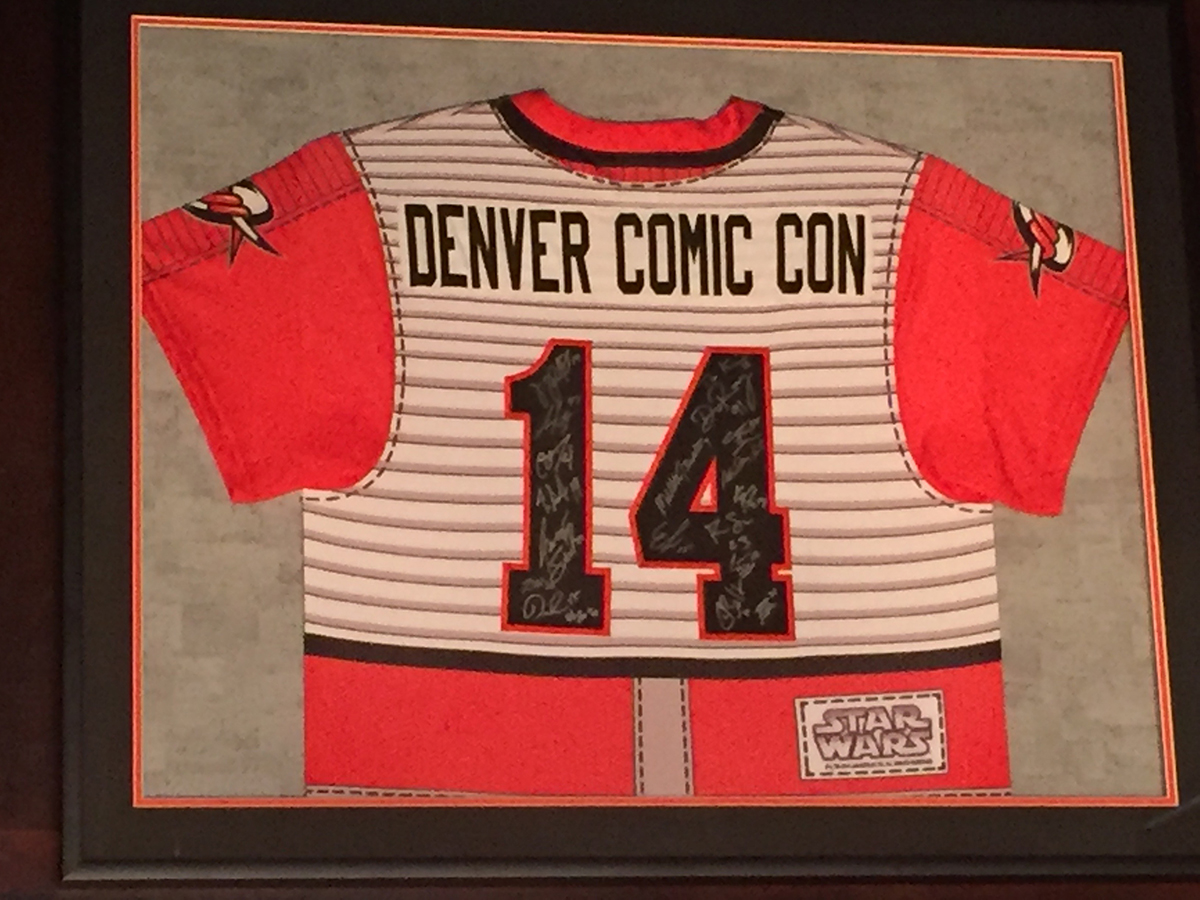 (1) Matt Duchene signed collectible hockey stick from the Colorado Avalanche

(1) Colorado Lottery Walking Dead cardboard cutout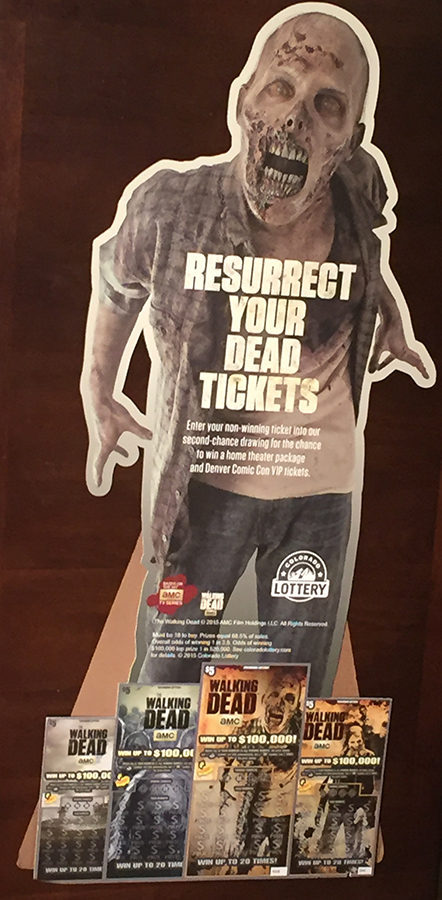 (1) Steve Lieber signed original "Underground" Issue 2, Page 19, Size: 11″ x 17″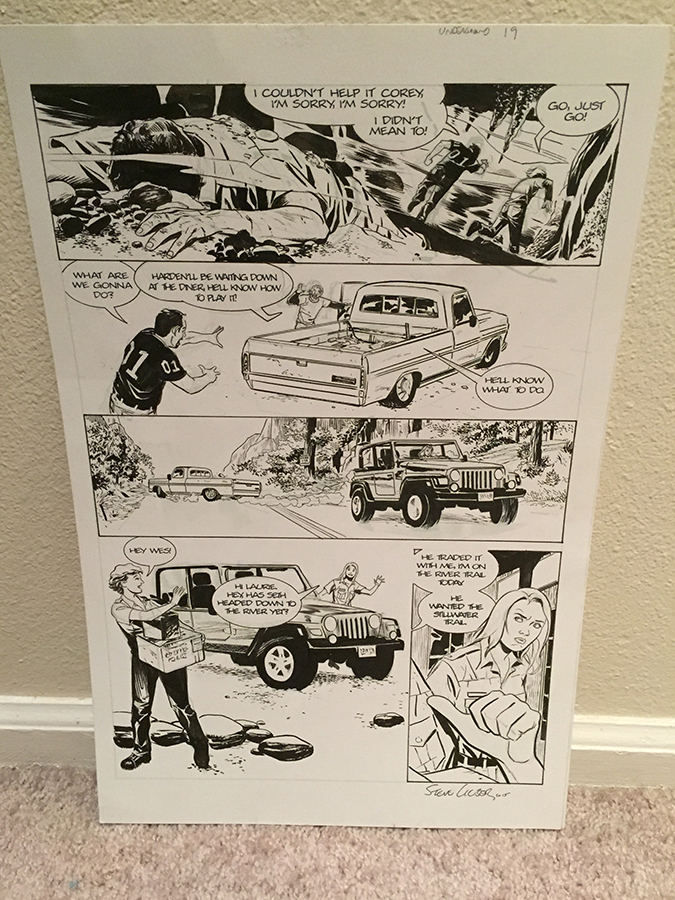 Saber toothed cat signed art card Sarah Morgan 5″ x 7″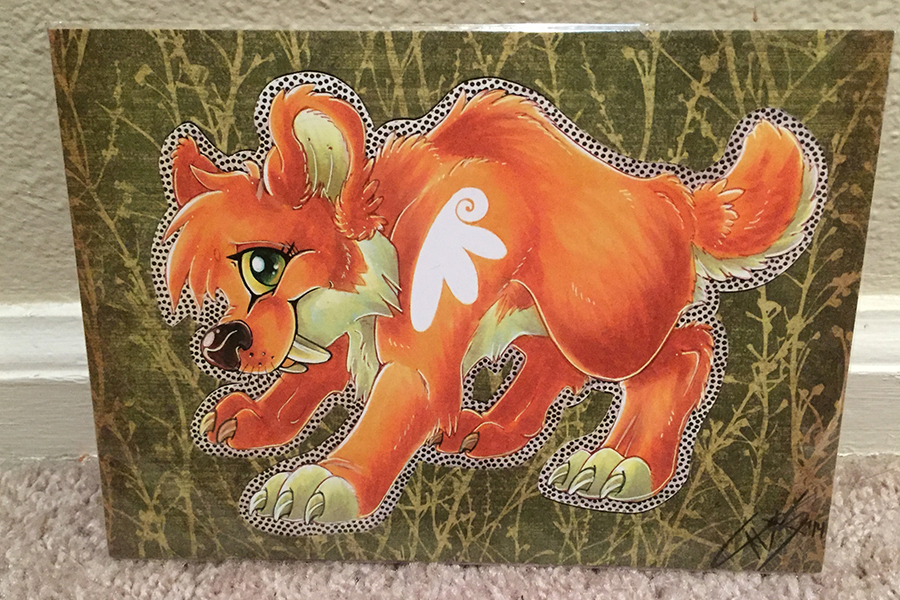 Triceratops signed art card Sarah Morgan 9″ x 12″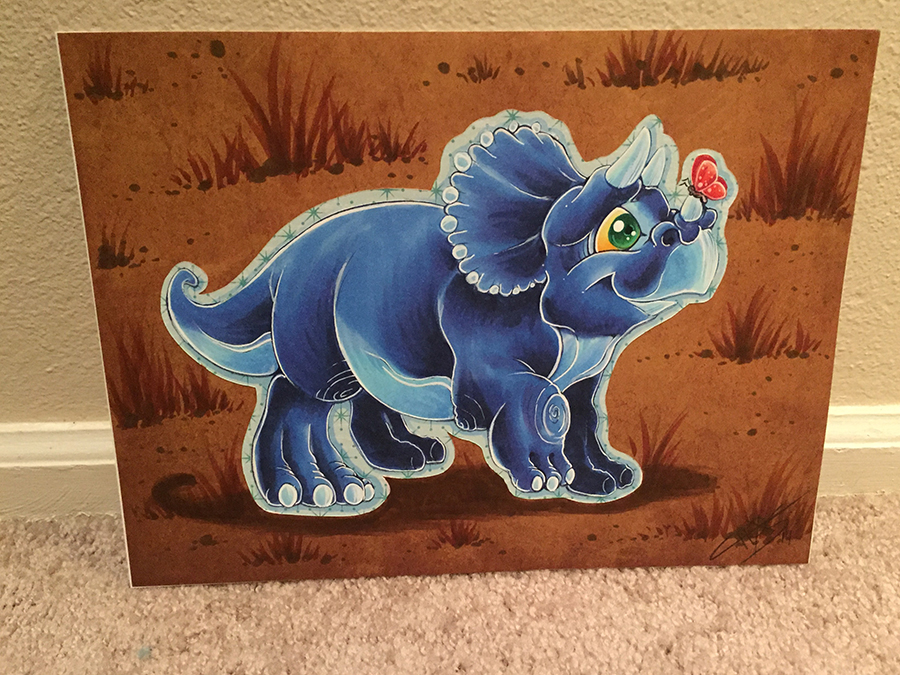 Tyrannosaurus signed art card Sarah Morgan 9″ x 12″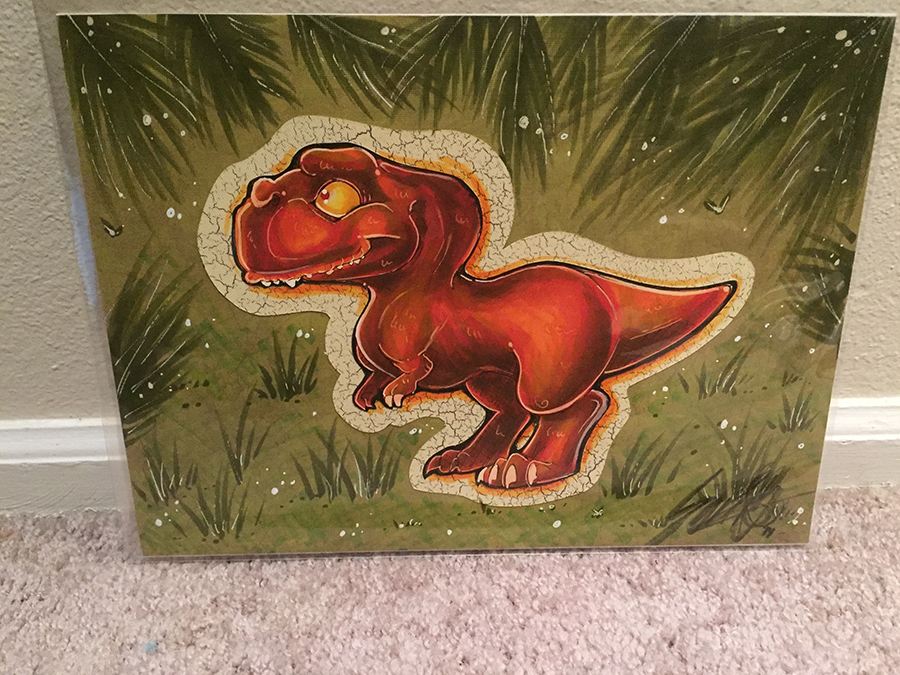 1 Original painting 24″ 19.5″ approx size. Spiderman themed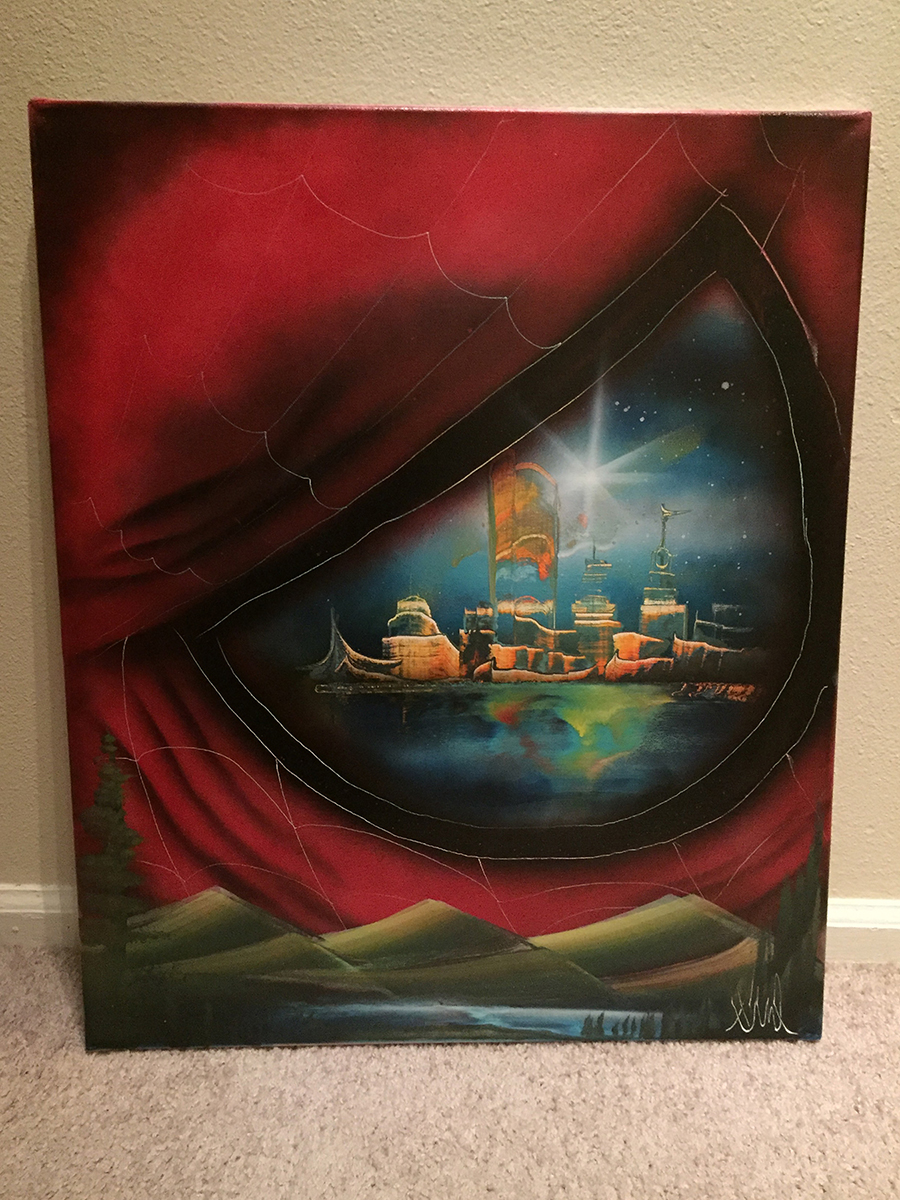 1 Original painting 24″ x 19.5″ approx size Boba Fett themed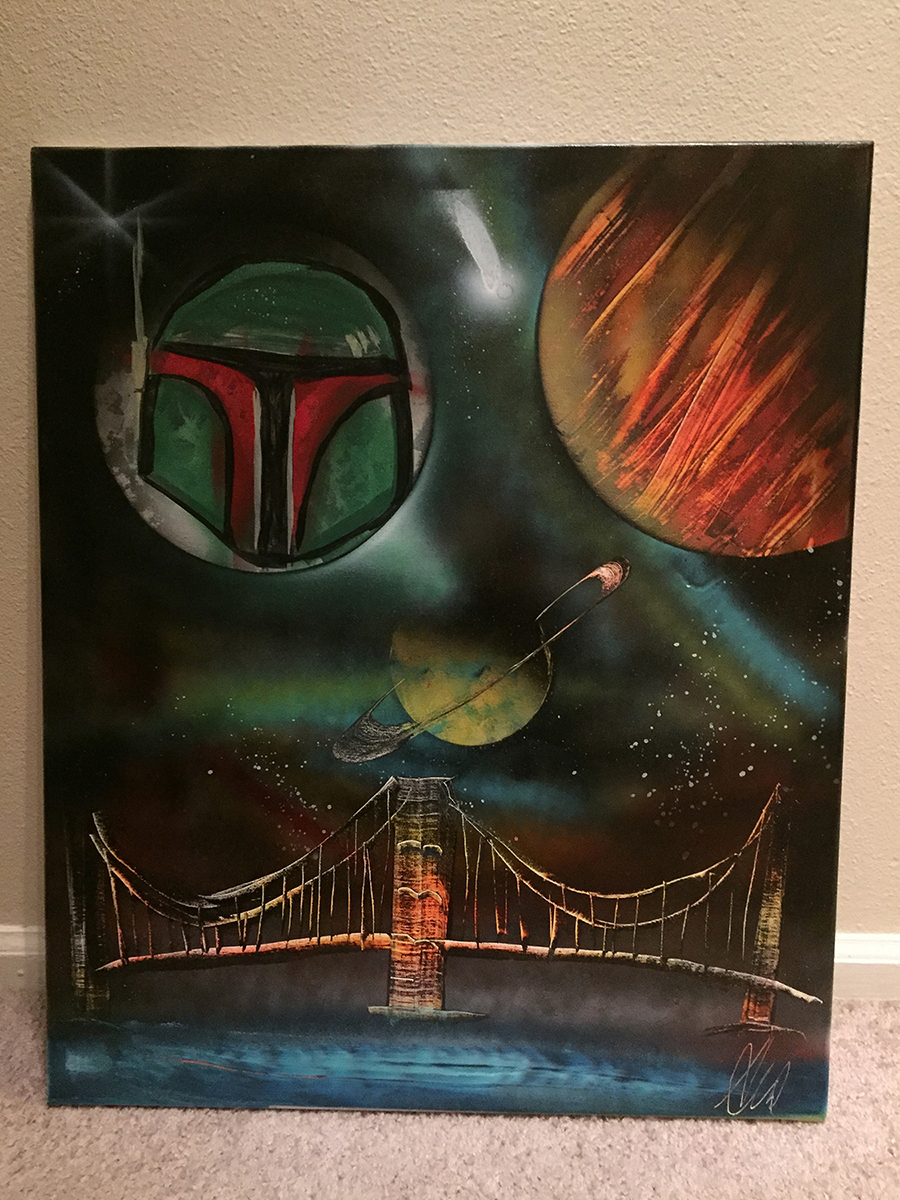 Kit Seaton hand draw and signed harlequin art 11″ x 17″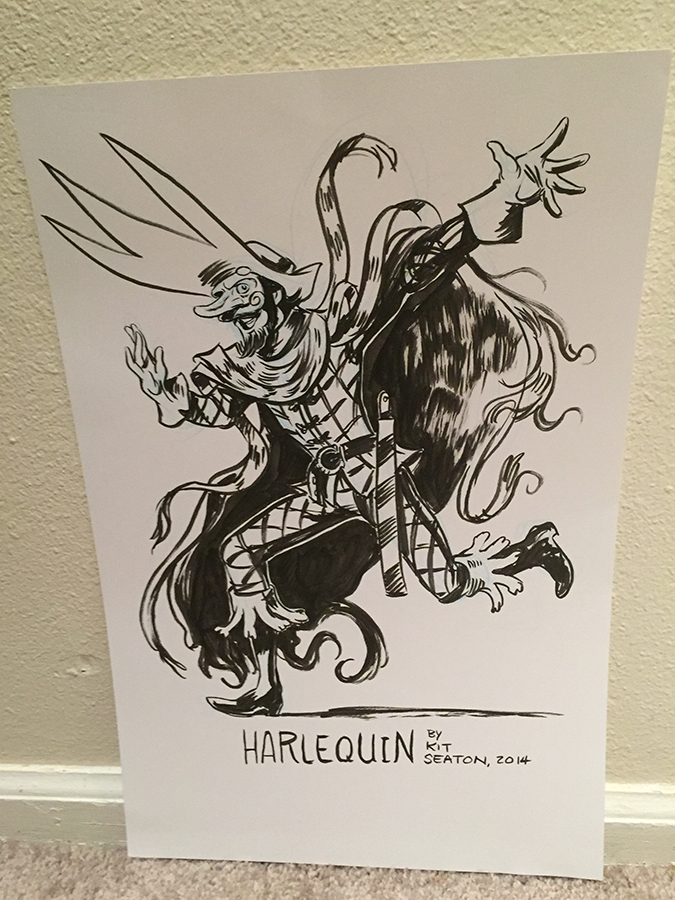 Fringe cast autograph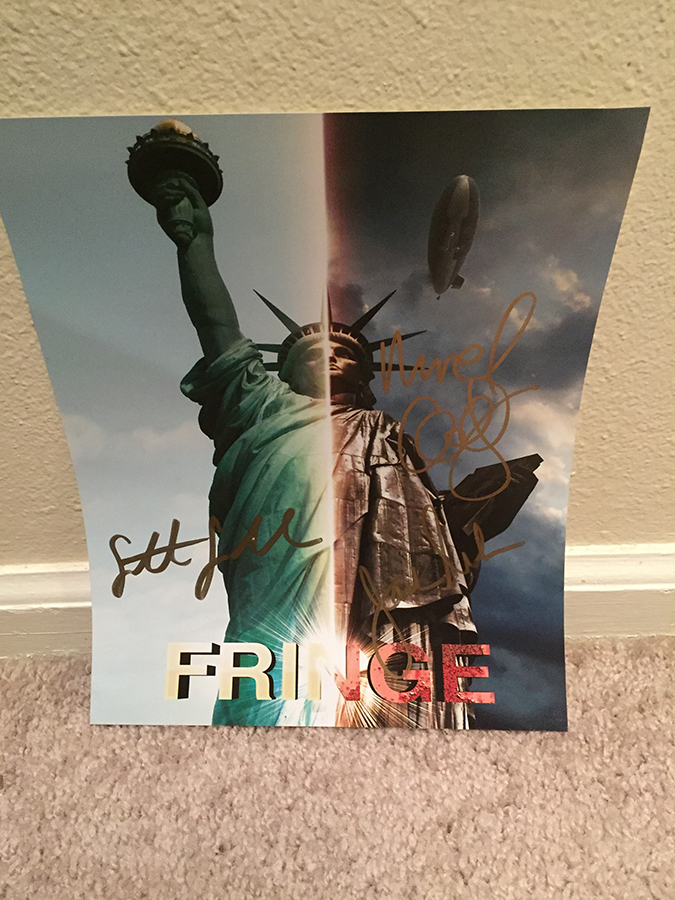 Allen Bellman signed original art 14″ x 11″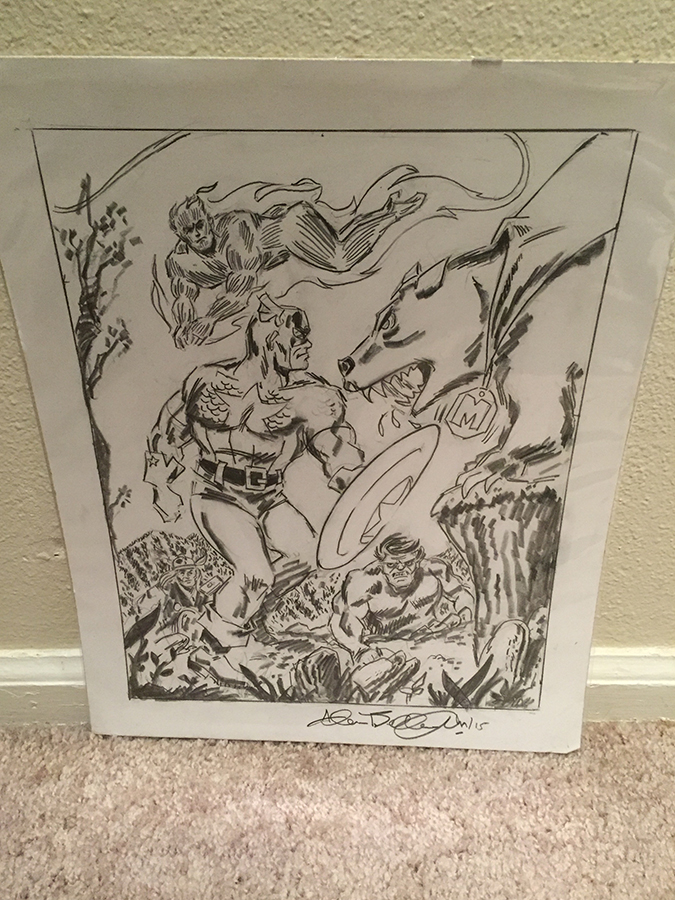 Batman day 2015 DC Comic promotional print 11″ x 17″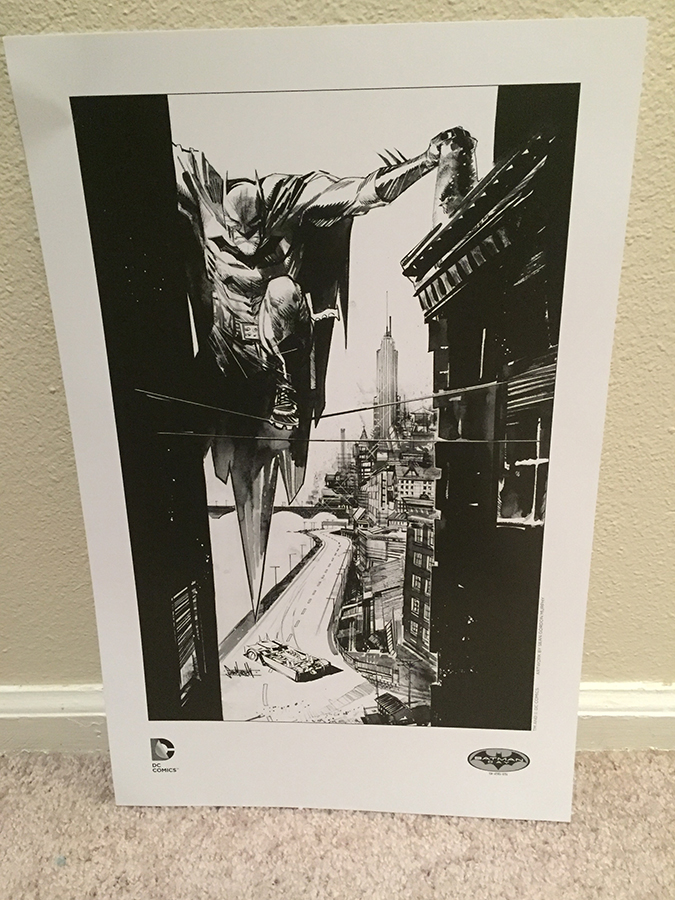 Nidhi Chanani hand drawn signed art 11″ x 17″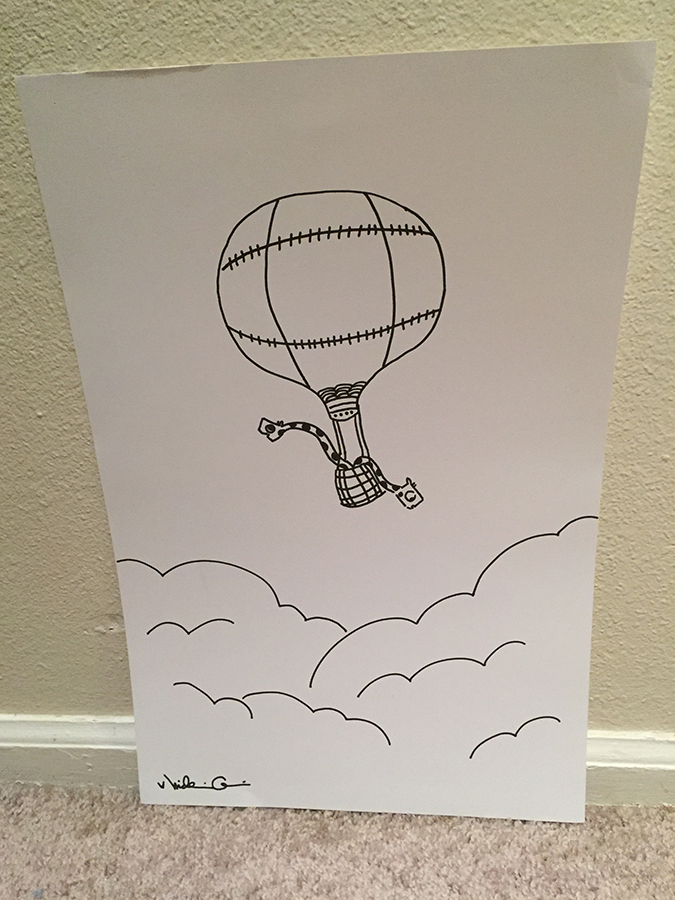 David Baron hand drawn and signed Walking Dead proof card 3.5″ x 2.5″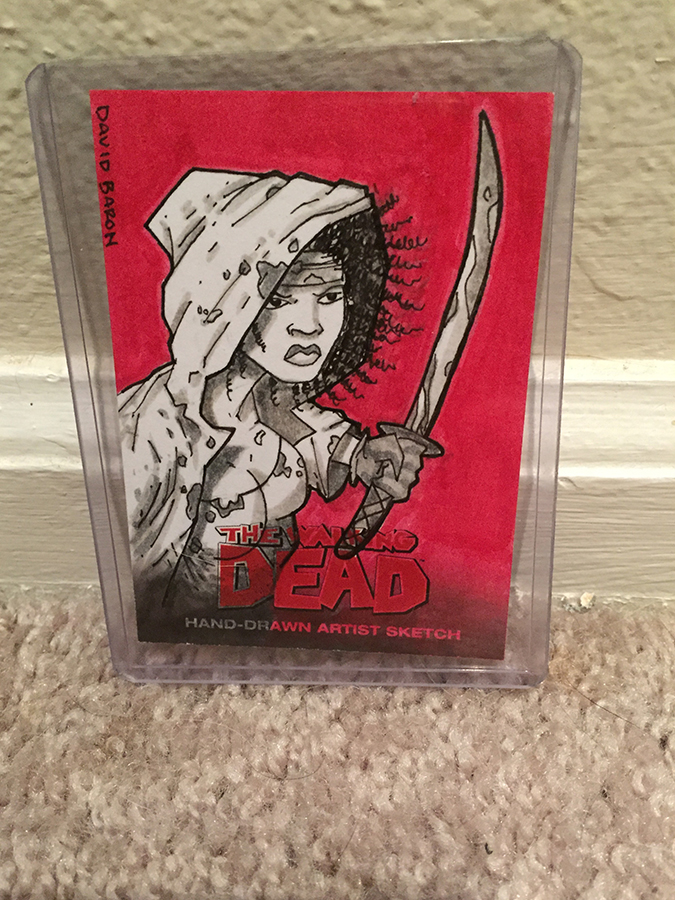 Andy Kuhn hand drawn and signed art 11″ x 17″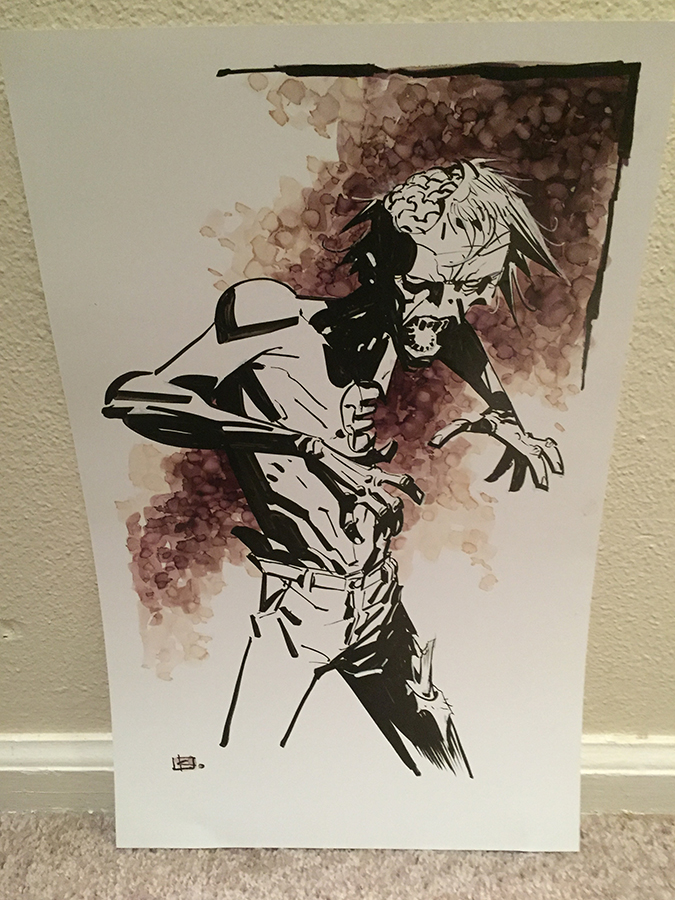 Below are Celebrity Summitt Banners
Amy Acker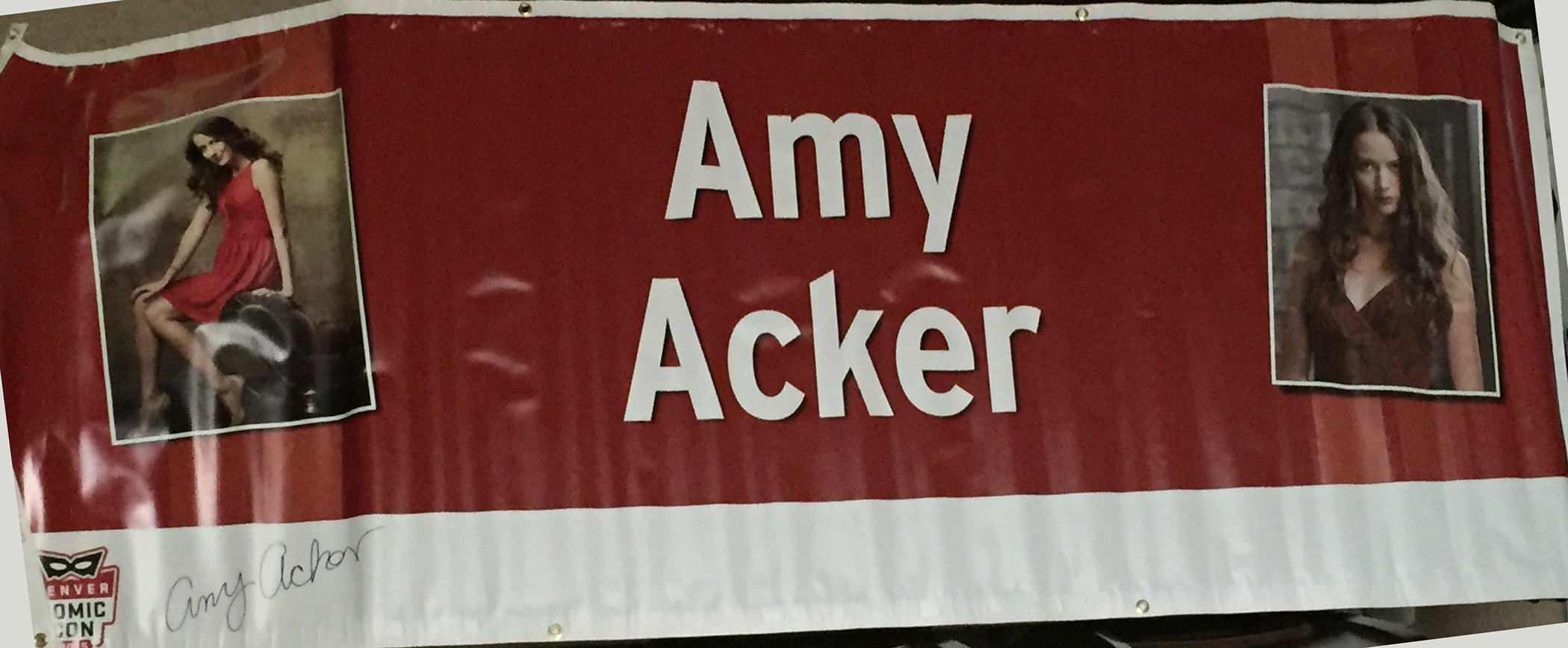 Anthony Michael-Hall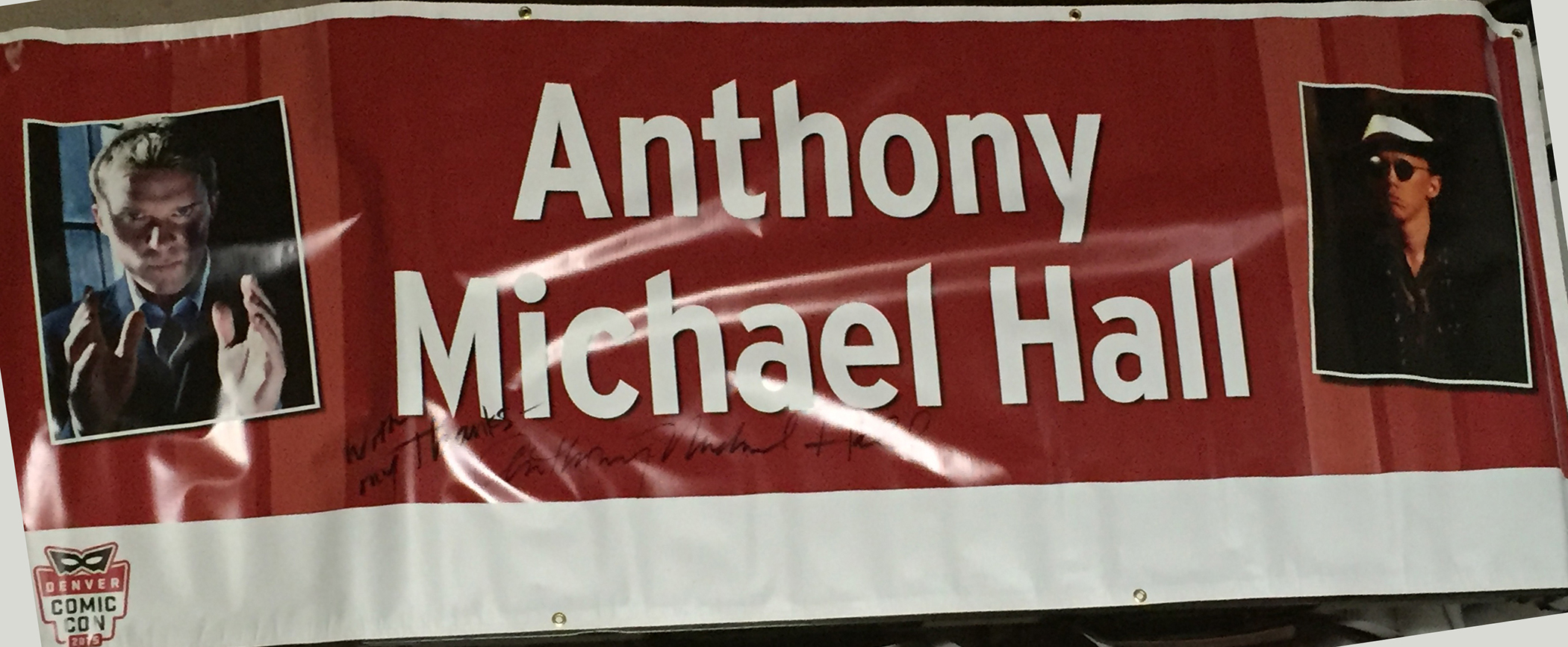 Austin St. John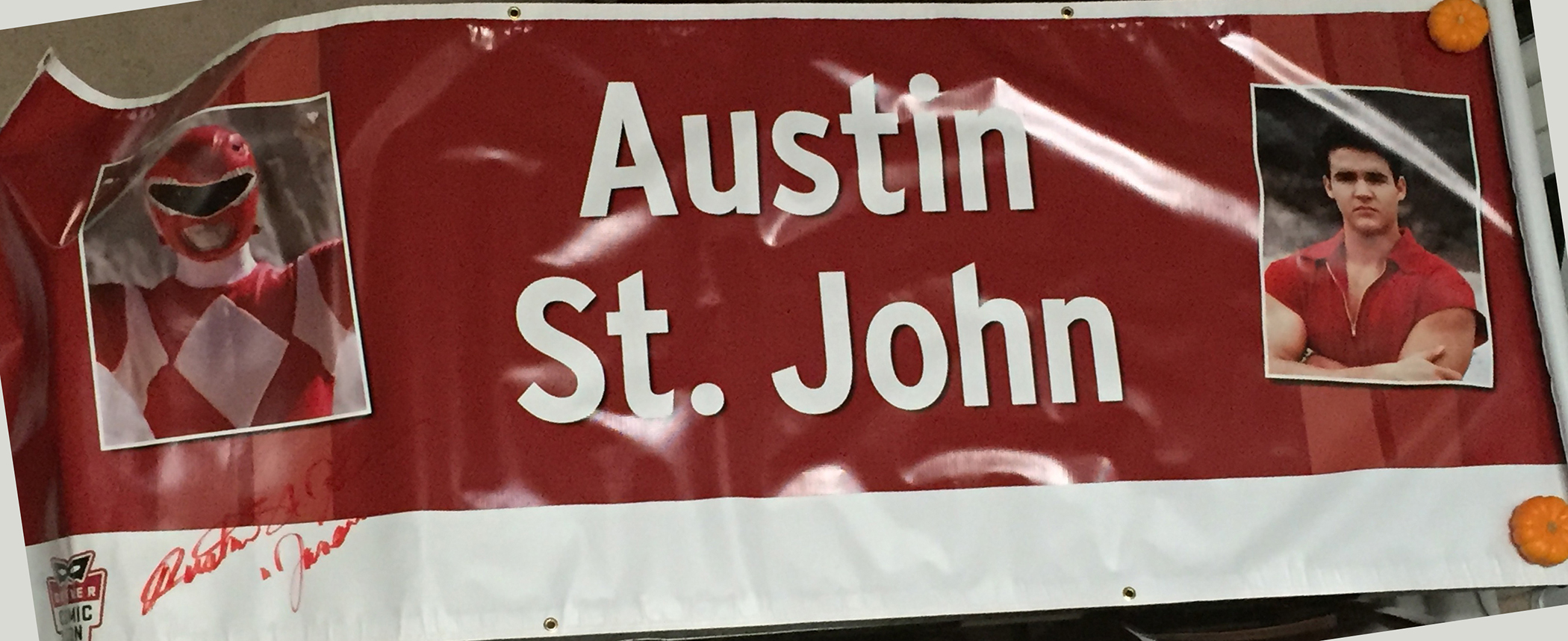 David Morrissey

Emma Caulfield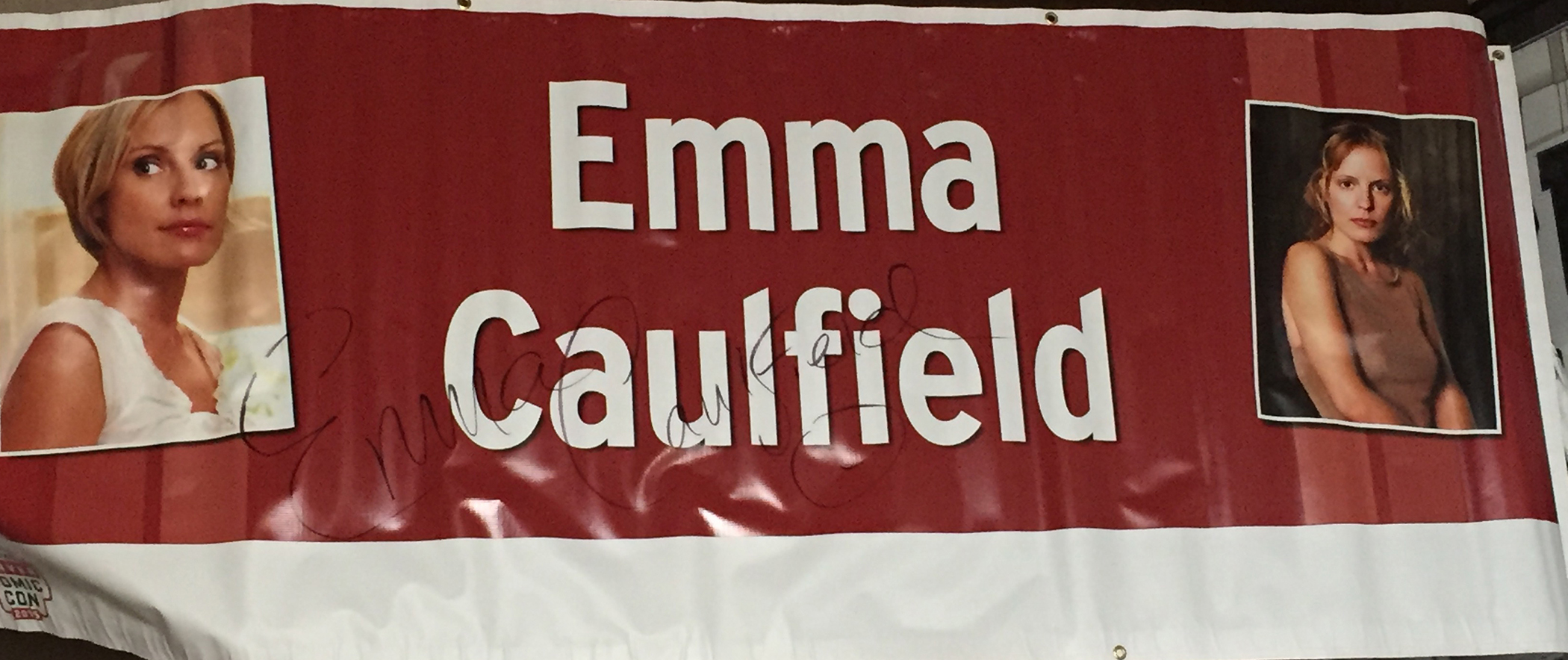 Garrett Wang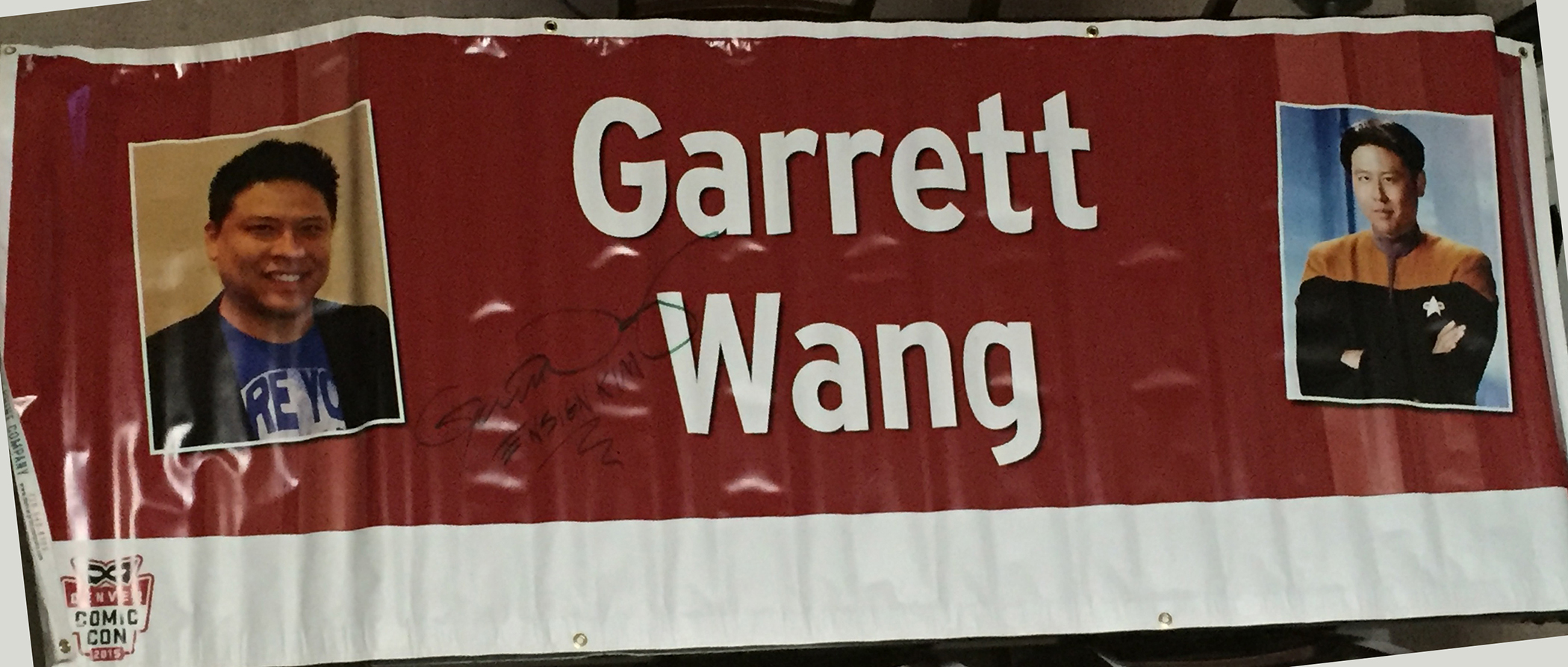 Jess Harnell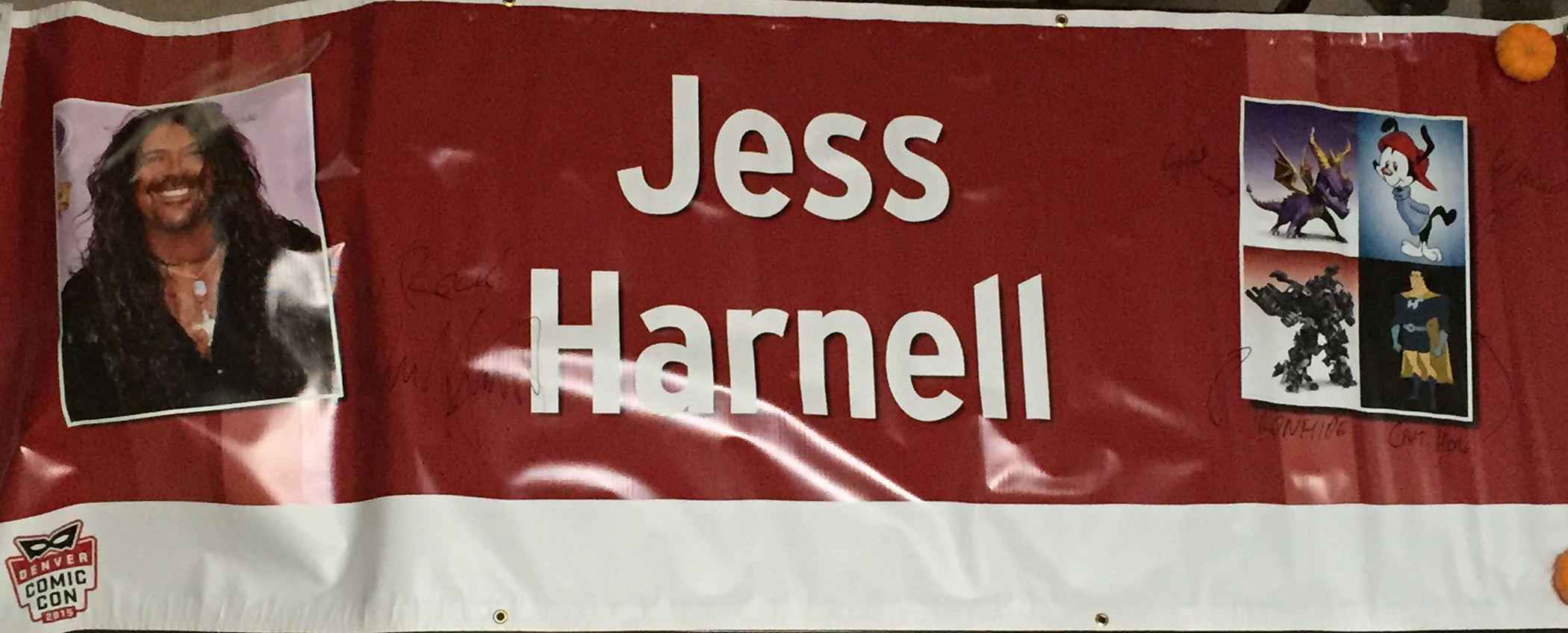 Jewel Staite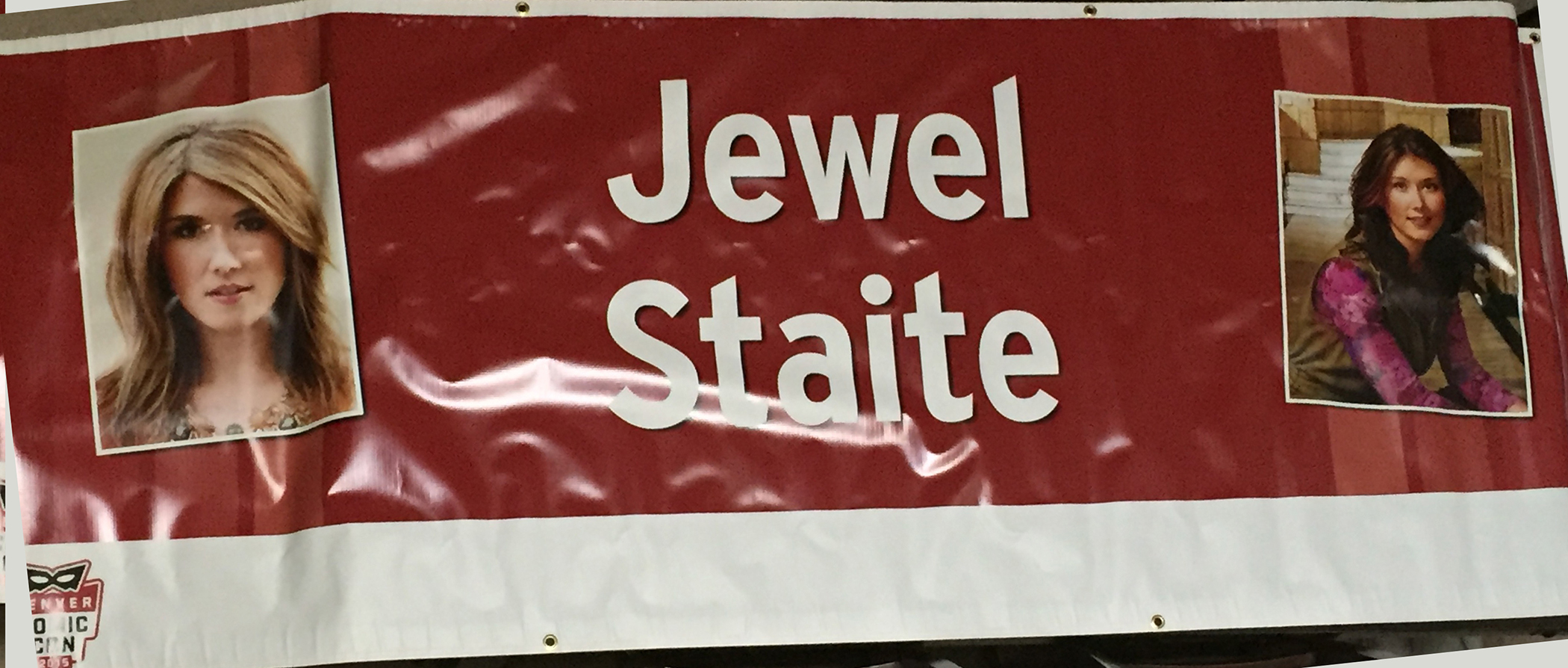 Kelly LeBrock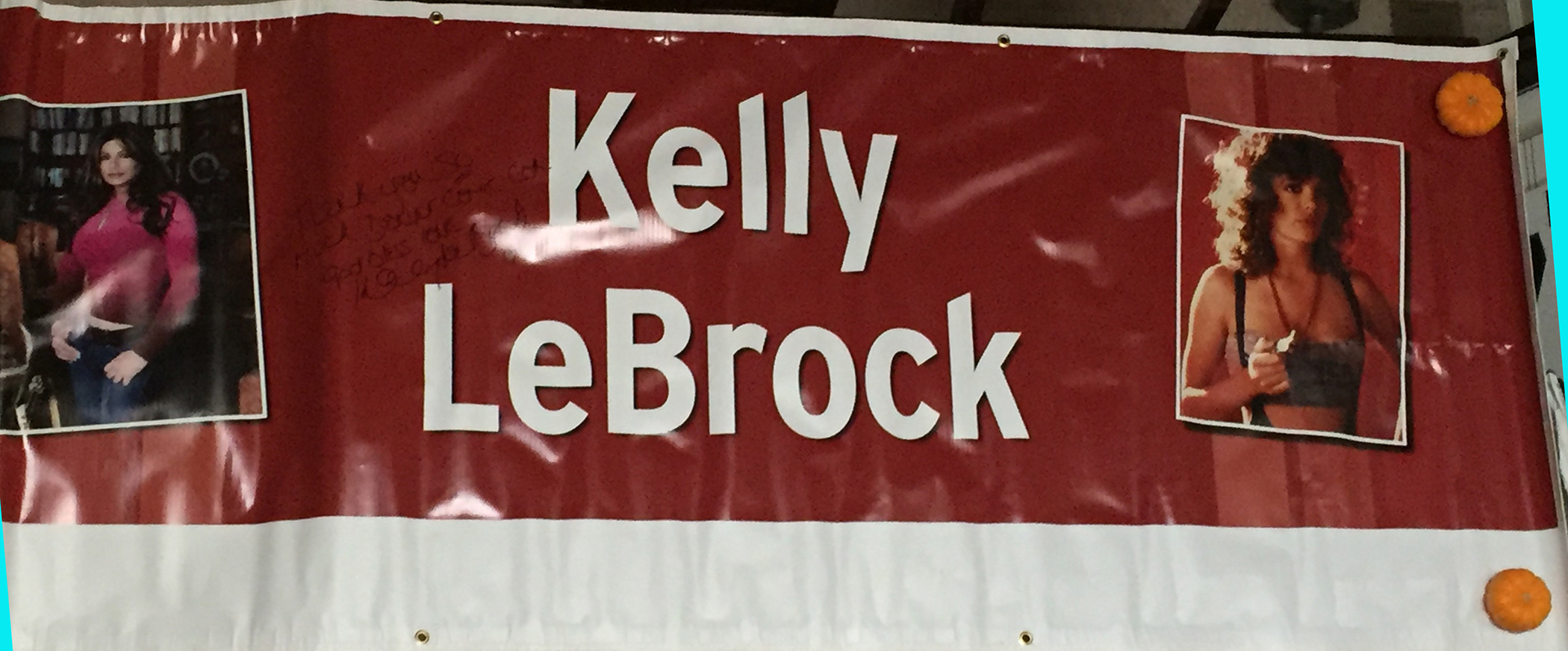 Lindsay Wagner

Lou Ferrigno

Vic Mignogna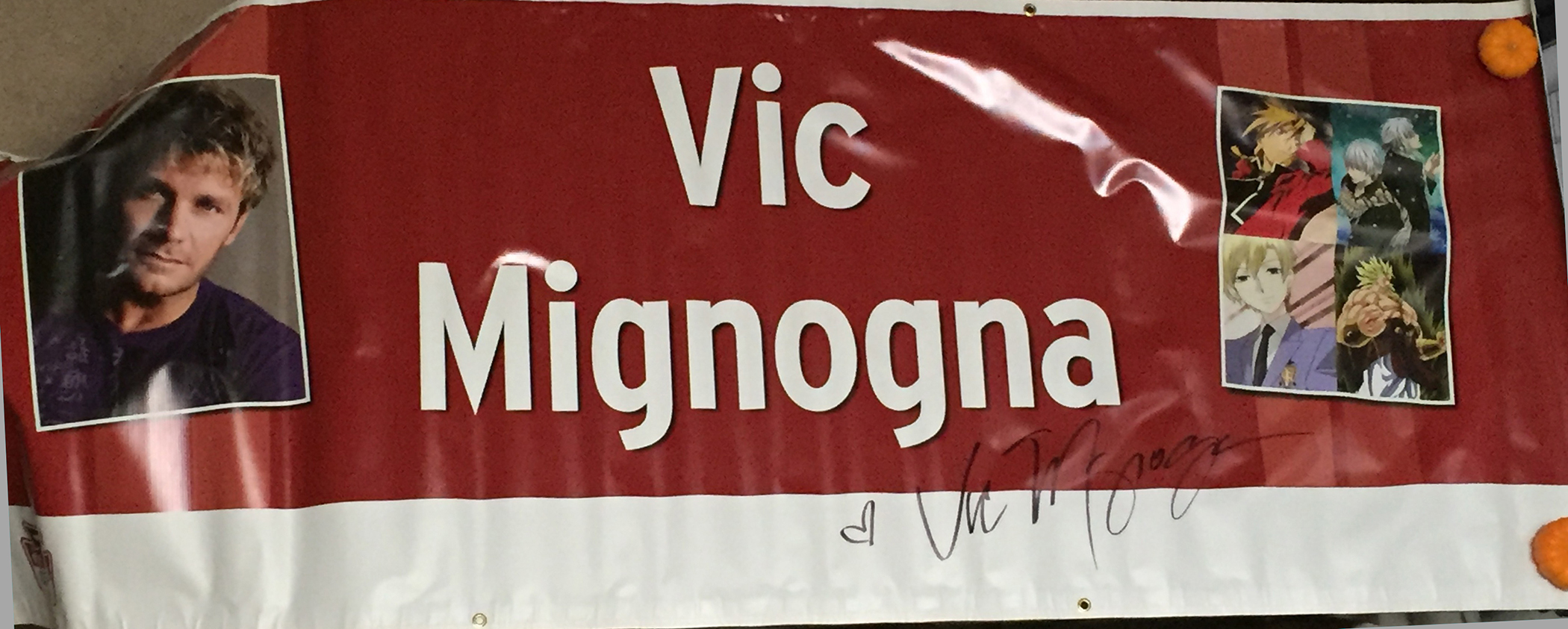 Tress MacNeille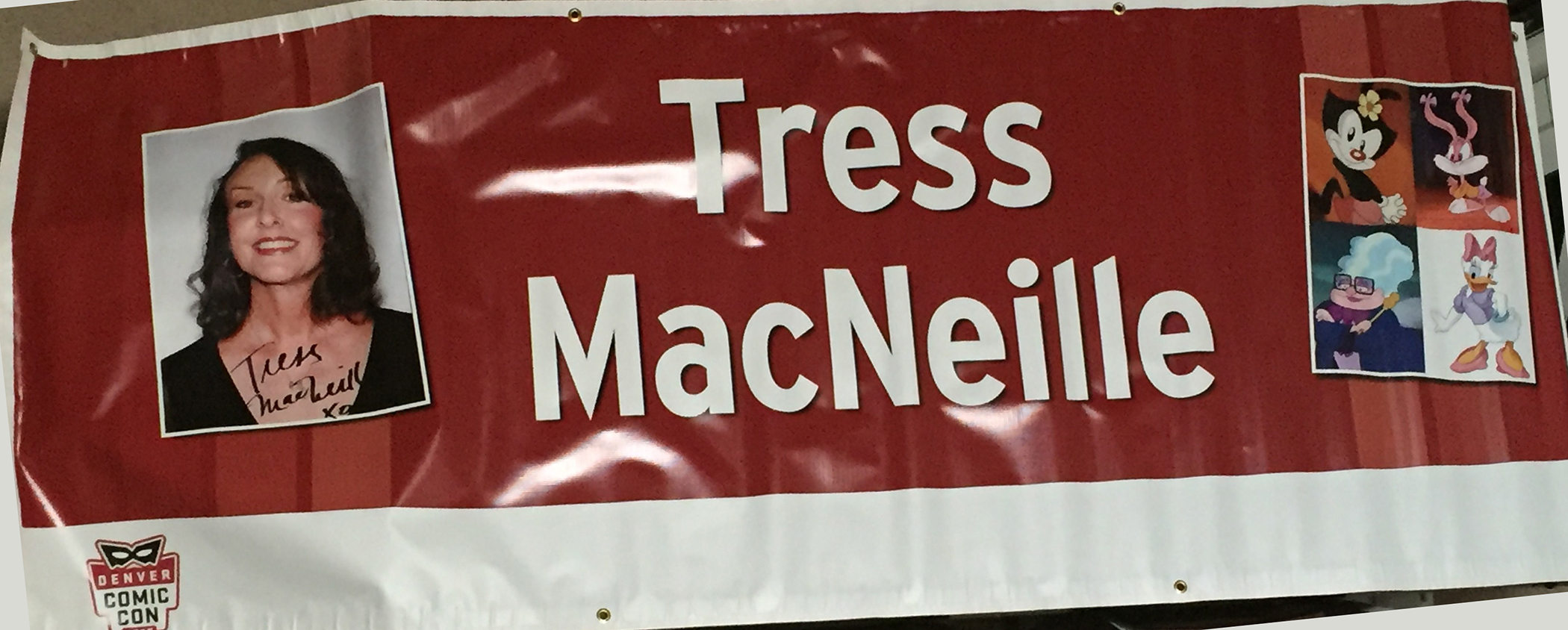 Sean Maguire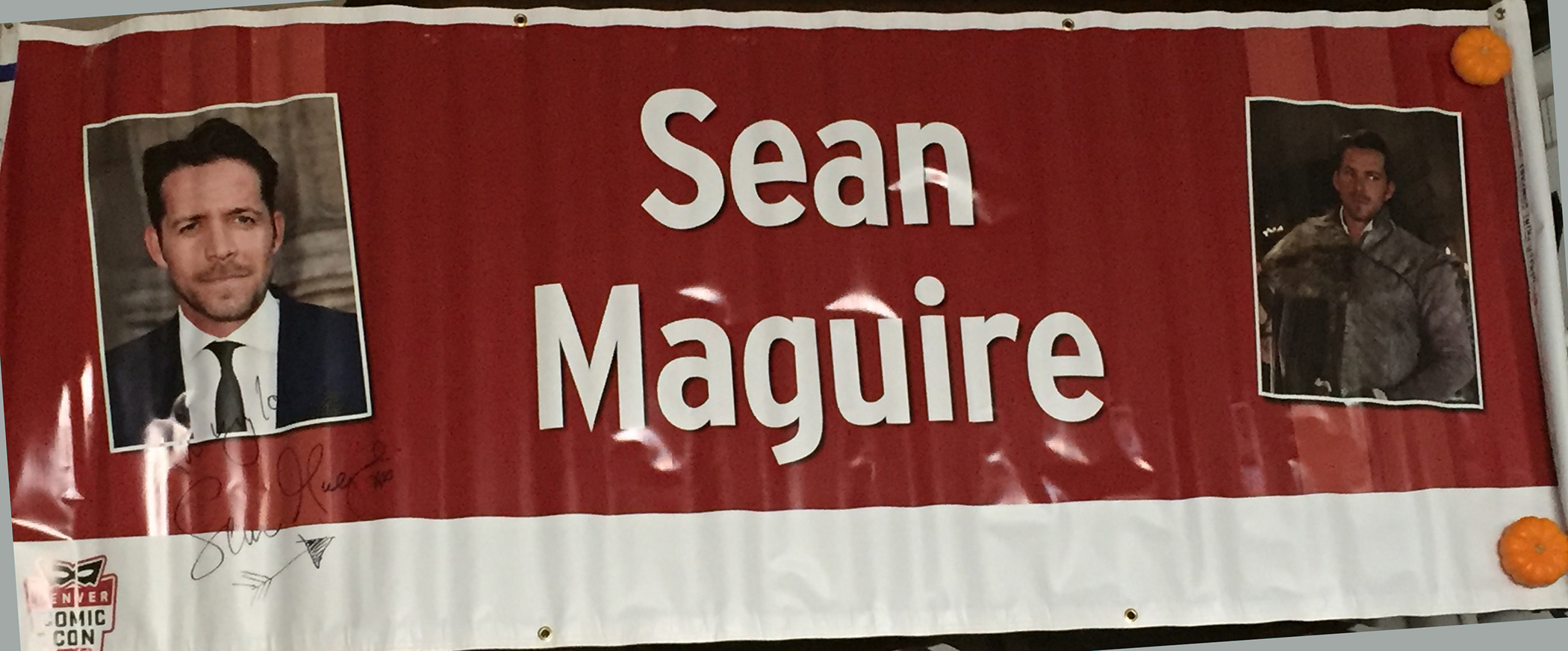 Sean Astin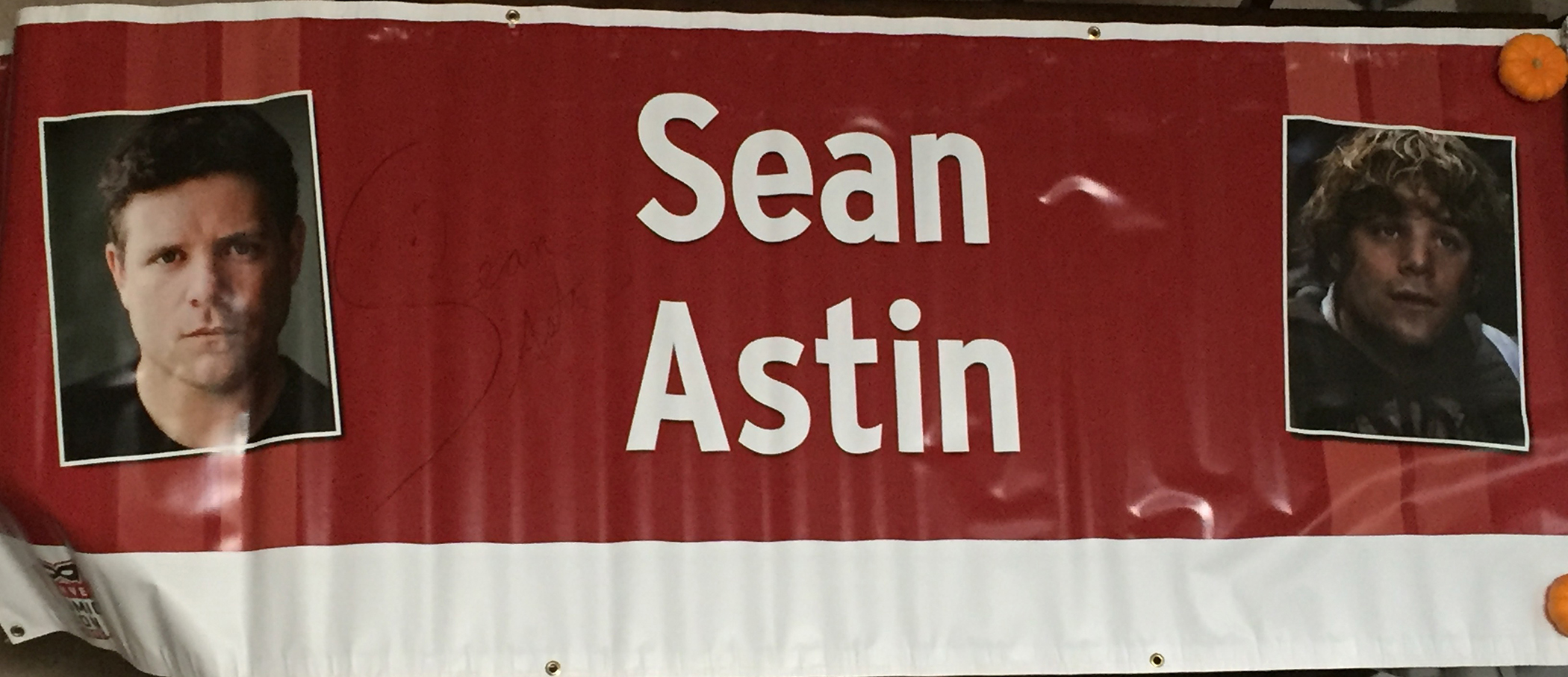 Rob Paulsen

Manu Bennett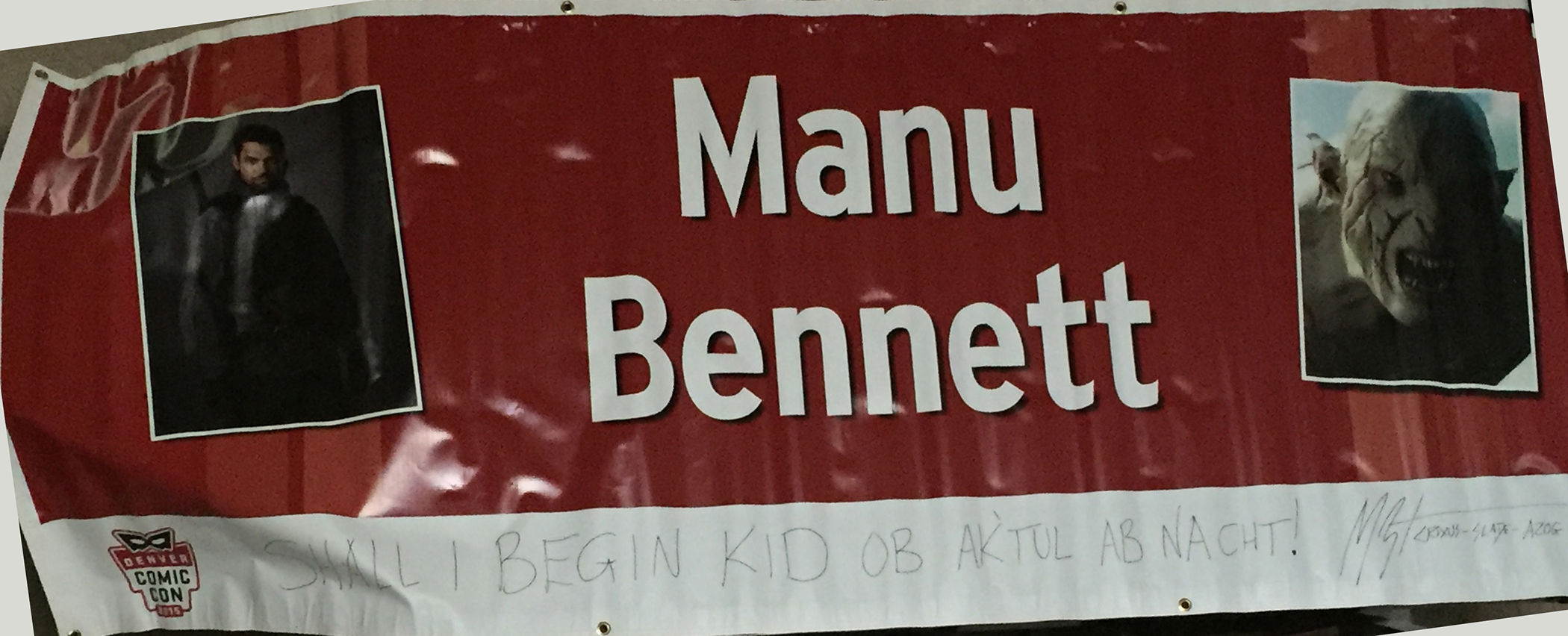 Maurice LaMarche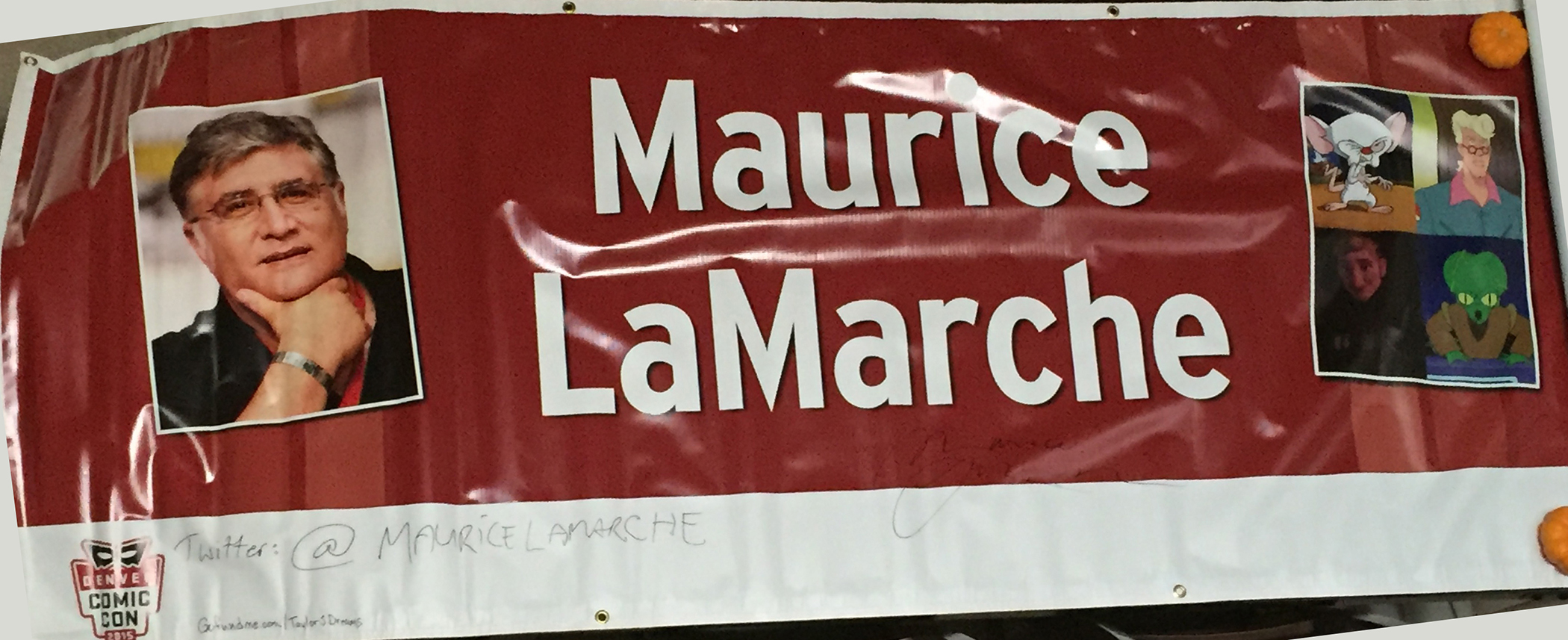 Michael Hogan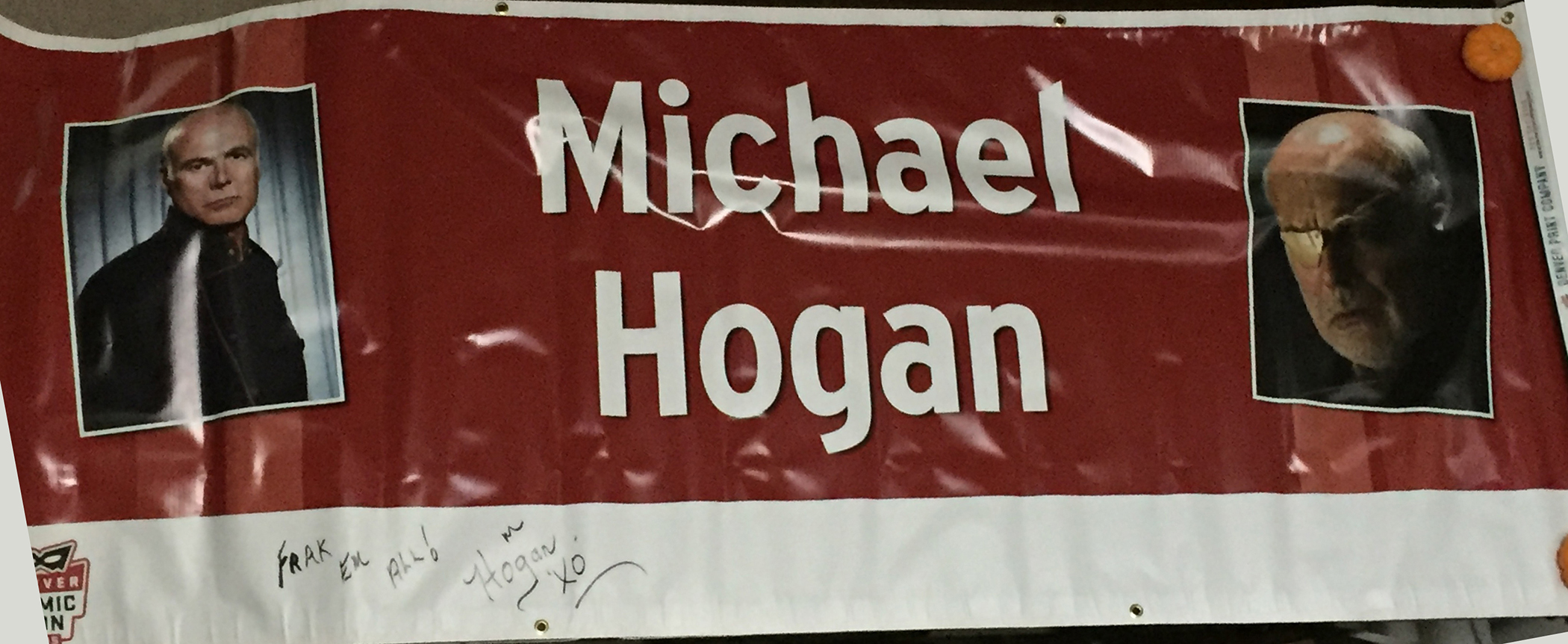 Nichelle Nichols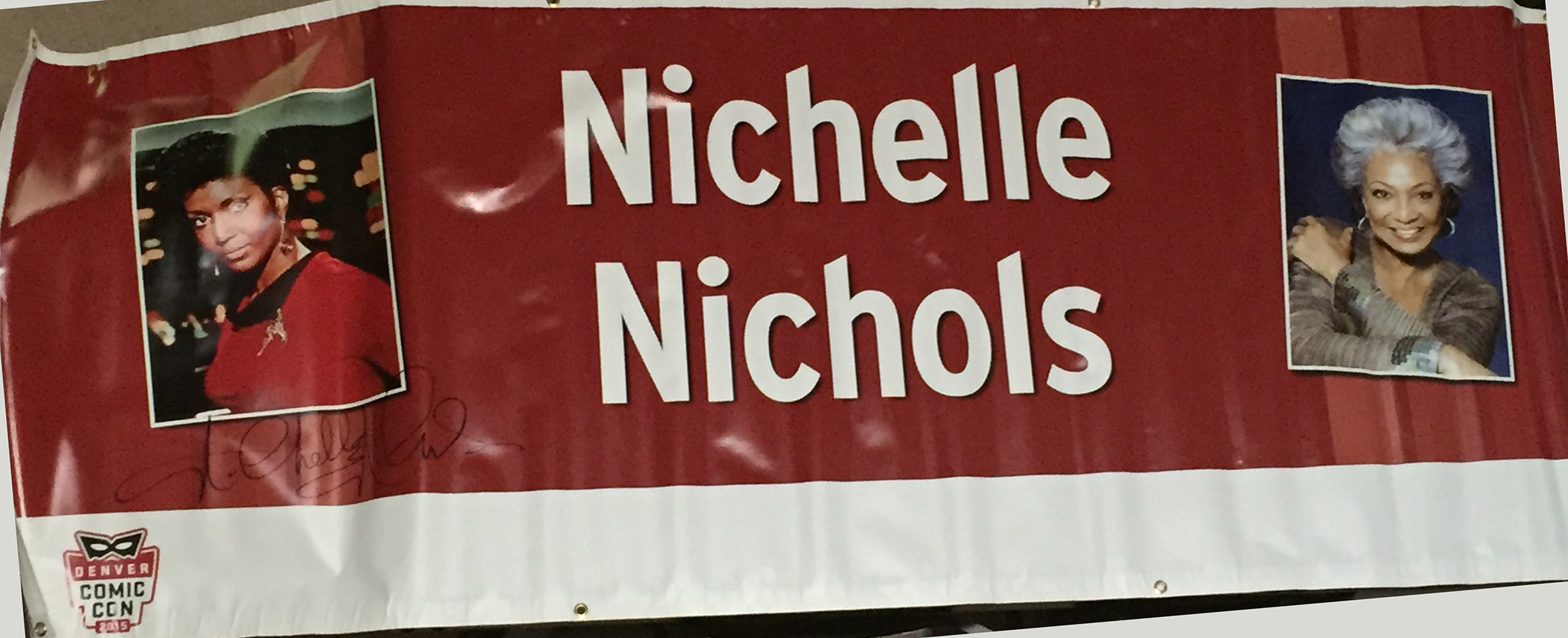 Randy Rogel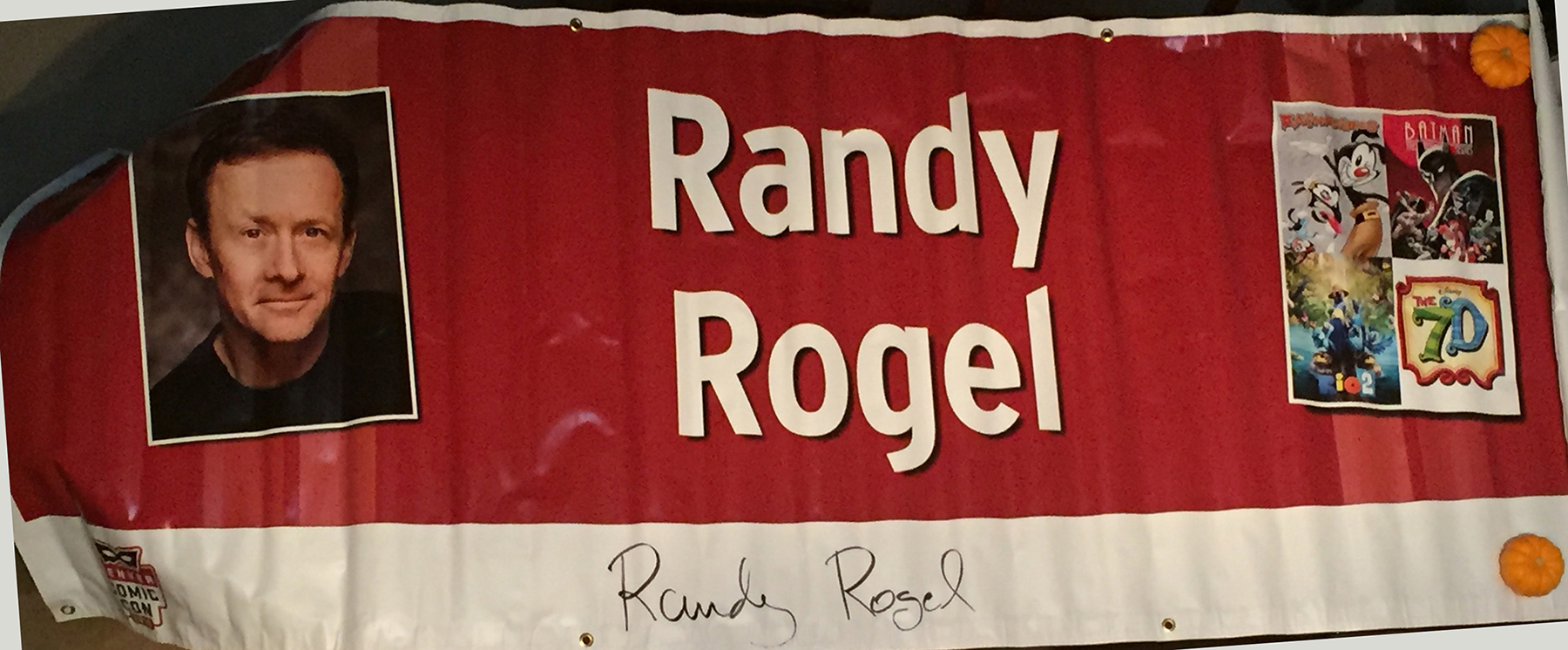 Rebecca Mader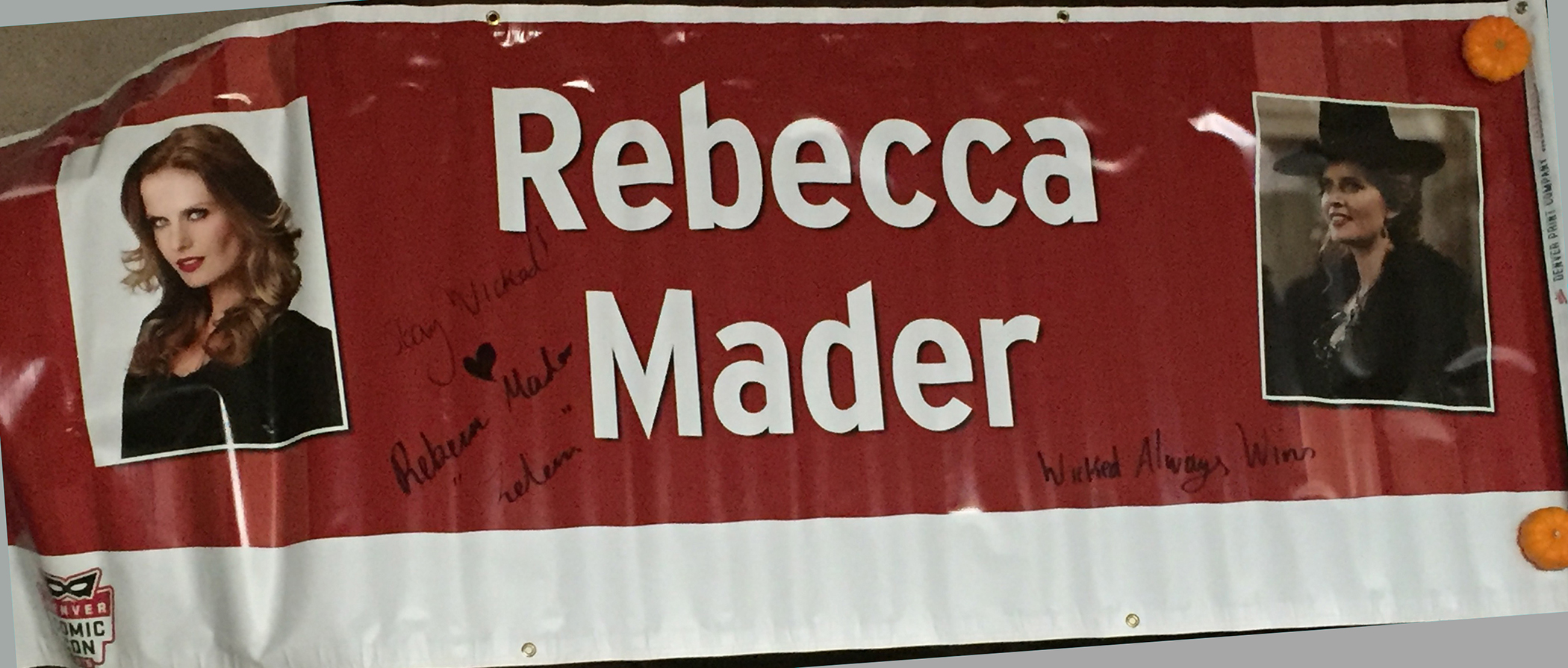 Scott Wilson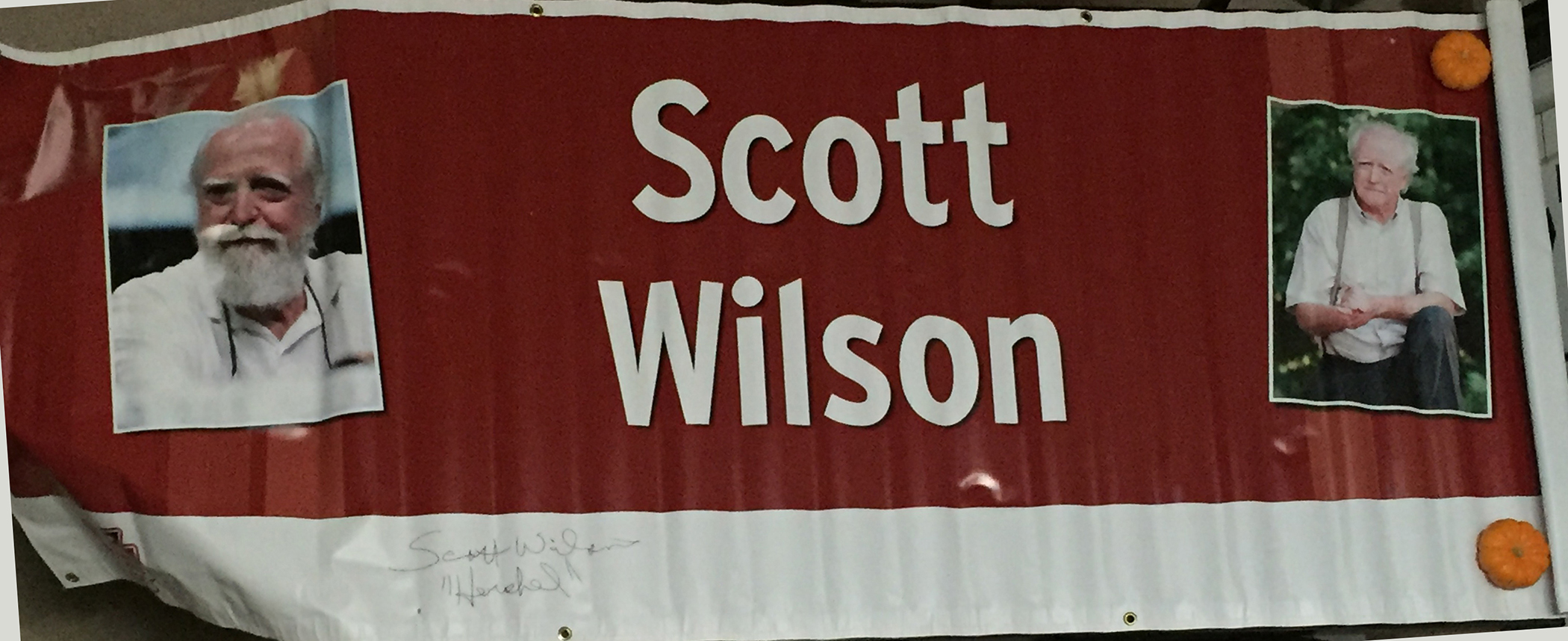 Mitch Pileggi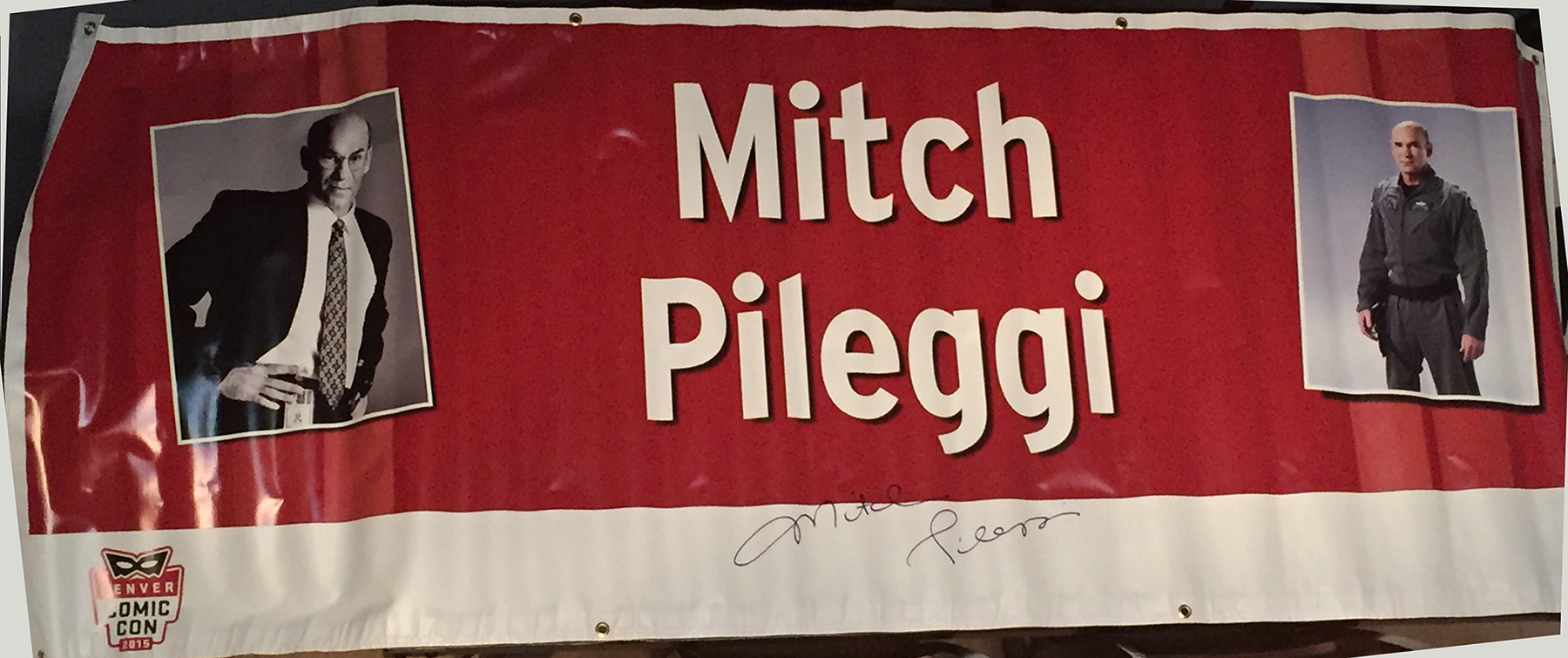 Iian Mithcell-Smith